Our Team:
Meet the dynamic and robust team of scientists, engineers, educators, and community leaders who make our STEM education programs possible.
GeAndra "Ge" Imoudu
Founder | Executive Director | Science + Engineering Facilitator
GeAndra "Ge" Imoudu, an engineer, artist and mom of 3, is a New Orleans, LA native living in Charlotte, NC. She holds a B.S. in Science, Technology and Society from Stanford University, M.S. in Engineering from Tulane University, graduate certificate in Design Thinking from the MIT Sloan School of Management, and MicroMasters® in Instructional Design and Technology from the University of Maryland. Ge was an engineering project manager for 10 years before creating and leading PreK-12th grade STEM education programs across the Carolinas. She is currently working towards an Ed.D. in leadership and learning in organizations from Vanderbilt University.
Christine H. Tran
Global Studies Facilitator
Christine Tran holds a B.A. in History, M.A. in Political Science/International Relations and M.L.I.S., Library & Information Science. She discovered her love of instruction while teaching information literacy at a local university. For the past 10 years, she's shared her passion for geography, history, and reading with groups of delightfully curious students. In her spare time, she works as a literary journalist for Booklist magazine.
Punam Roy
Science + Engineering Facilitator
Punam Roy holds a B.E. in Biomedical Engineering from Vanderbilt University and spent 12 years a patent examiner for the United States Patent and Trademark Office. She was also a member of the 8th cohort of the City of Charlotte Civic Leadership Academy and, in addition to extensive academic and professional experience in science and engineering, fosters a sense of community, collaboration, problem solving, and creativity in the classroom.
Matthew Justice
Software Engineering Facilitator
Matthew Justice previously worked at Microsoft for 17 years in various roles, from debugging the Windows kernel to developing web applications. He's a hobbyist musician who enjoys playing saxophone and arranging music. Matthew has a degree in electrical engineering from the University of Tennessee. Matthew grew up in Kingsport, TN, where he met his lovely wife, Suzy. They now have four children and live in Charlotte, NC. In 2021, Matthew released
How Computers Really Work: A Hands-On Guide to the Inner Workings of the Machine
, which is the go-to resource for anyone interested in learning about circuits, software, operating systems, and programming languages.
Daniel Imoudu
Science + Engineering Facilitator
Daniel Imoudu is a chemical engineer and plant operations superintendent living in Charlotte, NC. Born and raised in Lagos, Nigeria, Daniel earned his bachelor's degree from Penn State and master's degree from Florida Institute of Technology. A dedicated STEM Skool parent and volunteer, you may catch Mr. Daniel leading cool chemistry experiments in his Nittany Lions t-shirt any given day!
Brett Q. Tempest, Ph.D., P.E.
Faculty Advisor
Brett Tempest is an Assistant Professor of Civil and Environmental Engineering at UNC Charlotte. His research is related to the development and performance evaluation of concrete and masonry construction materials, particularly from the standpoint of sustainability. He is also active in engineering education research related to building student diversity and integrating service learning into the engineering curriculum.
Ratna Singh
Design Thinking + Product Management Advisor
Ratna Singh is a senior software engineer and product manager living in the San Francisco Bay Area. Ratna holds a master's degree in computer science from North Carolina State University and a graduate certificate in Design Thinking from the MIT Sloan School of Management.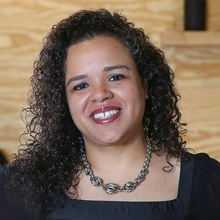 Yanira Castro
Community Liaison
Yanira Castro, Founder and CEO at
Humanity Communications Collective
, is a marketing and public relations powerhouse who has worked with numerous brands, social justice organizations and non-profits across the U.S. An avid traveler and advocate for self-directed education, Yanira has been a long-time supporter of STEM Skool and our commitment to diversity and inclusion.
STEM Skool, Inc. is a 501(c)3 non-profit organization.
Mailing Address:
P.O. Box 11571 Charlotte, NC 28209
Phone:
+1 (704) 980-9325