Our Team:
Meet the dynamic and robust team of scientists, engineers, educators, and community leaders who make our STEM education programs possible.
GeAndra "Ge" Imoudu
Founder | Executive Director | Science + Engineering Facilitator
GeAndra "Ge" Imoudu, an engineer, artist and mom of 3, is a New Orleans, LA native living in Charlotte, NC. She holds a B.S. in Science, Technology and Society from Stanford University, M.S. in Engineering from Tulane University, graduate certificate in Design Thinking from the MIT Sloan School of Management, and MicroMasters® in Instructional Design and Technology from the University of Maryland. Ge was an engineering project manager for 10 years before creating and leading PreK-12th grade STEM education programs across the Carolinas. She is currently working towards a doctorate in leadership and learning in organizations at Vanderbilt University.
Punam Roy
Engineering + Global Studies Facilitator
Punam Roy holds a B.E. in Biomedical Engineering from Vanderbilt University and spent 12 years a patent examiner for the United States Patent and Trademark Office. She was also a member of the 8th cohort of the City of Charlotte Civic Leadership Academy and, in addition to extensive academic and professional experience in science and engineering, fosters a sense of community, collaboration, problem solving, and creativity in the classroom.
Ebony Simpson
Art Director
Ebony Simpson has a Bachelor's of Fine Arts and Liberal Art Studies from Mars Hill University. She has had the pleasure of being an art teacher for over three years at the Holt School of Fine Art as well as a freelance illustrator and graphic artist. Ebony is passionate about teaching art and strives to create a classroom environment that is fun and exciting. She engages young artists and inspires them to experiment and explore art. With a strong background in traditional atelier training, Ebony's goal is to make art accessible for all and to help create the next generation of artists.
Rebecca Hopkins
Educator + Community Builder
Rebecca Hopkins holds a B.A. in Elementary Education with a minor in Psychology. Rebecca spent many years in Africa, serving as a Peace Corps Volunteer, collaborating with regional educators to build curriculums, write grants and secure international funding used for community development and youth programs. She also designed and facilitated workshops for aspiring teachers in the US and abroad. Rebecca spent 5 years teaching at Carolina International School before launching a career as an ESL instructor and becoming an active member of the Charlotte homeschool community. Rebecca loves spending her time enjoying nature and exploring new cultures with her family.
Naomi Winfrey
Guest Lecturer, African Studies
Naomi Winfrey, founder of Nubian Moon, is a renowned Charlotte-area African African American Studies scholar. Winfrey is the former Program Director of LATIBAH Collard Green Museum, where she created, collaborated, and executed African-Centered projects. She is an active participant in local community programs and is an advocate of cultural education, with a special emphasis placed on educating children. Prior to founding Nubian Moon, Winfrey worked with several community organizations across New York, Georgia, the Carolinas, and Nairobi, Kenya.
Gina Johnson
Guest Lecturer, Math + Financial Literacy
Gina Johnson is the CEO and founder of
Seed2Trees, LLC
. Passionate about the education of children, and a true gift for teaching, Gina has been planting foundational seeds for learning in the minds of young children for over 20 years. A personal journey with her own child's struggle in the classroom motivated her to open Seed2Trees, LLC. Positioned as an academic support center (currently online) her mission is to be a space where children can learn freely in a supportive and engaging environment without anxiety caused by academic demands. Her extensive education background gives her insight needed to prepare your child for college and beyond. Gina is a veteran of the United States Air Force. She holds a Bachelors in Computer Information Systems and a Masters in Business Administration (MBA) from Pepperdine University. She also participated in STUDY ABROAD programs at University of Antwerp in Belgium where she studied Business in a European Context and at Oxford University in England where she completed studies in Global Enterprise Management, Organisations, Environments and Political Economy through the Department for Continuing Education.
Daniel Imoudu
Science + Engineering Facilitator
Daniel Imoudu is a chemical engineer and plant operations superintendent living in Charlotte, NC. Born and raised in Lagos, Nigeria, Daniel earned his bachelor's degree from Penn State and master's degree from Florida Institute of Technology. A dedicated STEM Skool parent and volunteer, you may catch Mr. Daniel leading cool chemistry experiments in his Nittany Lions t-shirt any given day!
Brett Q. Tempest, Ph.D., P.E.
Faculty Advisor
Brett Tempest is an Assistant Professor of Civil and Environmental Engineering at UNC Charlotte. His research is related to the development and performance evaluation of concrete and masonry construction materials, particularly from the standpoint of sustainability. He is also active in engineering education research related to building student diversity and integrating service learning into the engineering curriculum.
Matthew Justice
Software Engineering Facilitator
Matthew Justice previously worked at Microsoft for 17 years in various roles, from debugging the Windows kernel to developing web applications. He's a hobbyist musician who enjoys playing saxophone and arranging music. Matthew has a degree in electrical engineering from the University of Tennessee. Matthew grew up in Kingsport, TN, where he met his lovely wife, Suzy. They now have four children and live in Charlotte, NC. In 2021, Matthew released
How Computers Really Work: A Hands-On Guide to the Inner Workings of the Machine
, which is the go-to resource for anyone interested in learning about circuits, software, operating systems, and programming languages.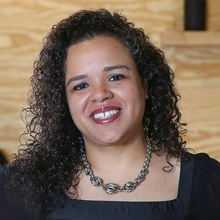 Yanira Castro
Community Liaison
Yanira Castro, Founder and CEO at
Humanity Communications Collective
, is a marketing and public relations powerhouse who has worked with numerous brands, social justice organizations and non-profits across the U.S. An avid traveler and advocate for self-directed education, Yanira has been a long-time supporter of STEM Skool and our commitment to diversity and inclusion.
Ratna Singh
Design Thinking + Product Management Advisor
Ratna Singh is a senior software engineer and product manager living in the San Francisco Bay Area. Ratna holds a master's degree in computer science from North Carolina State University and a graduate certificate in Design Thinking from the MIT Sloan School of Management.
STEM Skool, Inc. is a 501(c)3 non-profit organization.
Mailing Address:
P.O. Box 30101 Charlotte, NC 28230-0101
Phone:
+1 (704) 980-9325